Animation From Dasha Jakobson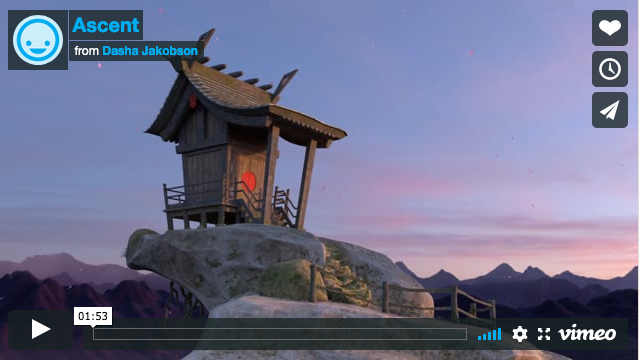 From: Dasha Jakobson
Subject: Animation
Sharing:
Hello,
My name is Dasha; I have been a member of the Subud community since December of 2018. I am a digital and a traditional artist and I recently completed an animation that I would like to share with a wider audience. I am reaching out to inquire about the possibility of including a link to my work in your newsletter or any other way of sharing that is appropriate. It would be a great opportunity and honor to have this visibility. Please take a look at my work at the following link:
https://vimeo.com/384892145
Ascent from Dasha Jakobson on Vimeo.
Thank you so much and I look forward to hearing from you!
Best,
Dasha
Dasha Jakobson has been interested in art all of her life. Growing up, one of her favorite activities was closely studying illustrations in whatever book she was reading. Before Dasha learned computers, she painted in watercolor. She received her BFA from School of Visual Arts in NY in 2000. Some of Dasha's first professional projects were in commercials and sports graphics. Soon after moving to San Francisco, Dasha entered the game industry and has been working in it ever since. Throughout her game career, Dasha has taken on various roles as an Environment Artist, Character Artist, and Motion Graphics Designer. She's had the opportunity to work on a wide variety of game genres and styles. Her last position was Senior 3D Artist at Zynga. Today, Dasha has gone back to painting in her spare time. Picture books remain some of her favorite reading.