Marketing Subud (by Isaac Goff)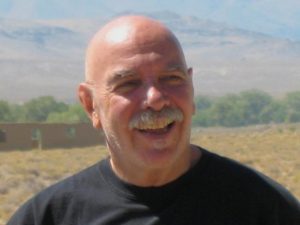 Marketing Subud to the World
By Isaac Goff (Sept. 2001)
During the World Congress, I learned that there is almost nothing a group of say 15 members will agree about. Is Subud growing? Not growing? Is there a problem? Should we try to do something about anything? Unanimity of opinion was as rare as ice cubes you could trust in your drink.
I encountered three schools o
f thought about the growth of Subud. The first was that we can and should do something about it, the second was that there is nothing we can or should do because it's entirely in God's hands, and lastly, that we should use our hearts and minds and then surrender the outcome. I happen to favor the last view.
Like it or not, we do now market Subud to the world. It's just that we don't think about it clearly and we do it poorly. As a result, we're not successful in attracting or keeping new members. Surprise, surprise.
If a collection of marketing wizards were brought together and just for the fun of it were given the task of developing a plan for marketing Subud to the world, the following might be included in what they come up with. The Product that Subud has to offer that is most likely to be attractive to its target market is its system of tuning into and receiving God's guidance. Through Subud one is trained to receive guidance for one's life so that one can make the choices that lead to a happy, healthy and satisfying life. This training we call the Latihan and it is remarkable in the ease with which it can be learned and used. This is a very hot product and one very much in demand by our target market.
There are many other benefits to be derived from participating in Subud for example, learning how to surrender to death when our time comes or the purification of the faults of one's ancestors. Marketing Subud based upon these benefits is not likely to attract our target market since few are actively searching for, or even interested in, a way to purify the faults of their ancestors.
So why are so few interested?
1. Because we do not put this forward clearly as our Product. Instead we currently market Subud primarily as "A way to worship Almighty God". Not surprisingly, few of our target market seem interested in that goal, perhaps because it is not clear what that phrase means nor of what value it would be to them. Out current marketing approach ignores our target market's needs and interests. Better to present Subud so as to highlight the facets of the Subud experience which match the needs and interests of the market.
2. The Latihan can be viewed as training for improving the clarity and understanding of our receiving. God is the trainer. The word "Latihan" can be translated as either "exercise" or "training". While "training" would be a more accurate and useful translation for our purposes, in English speaking countries we have chosen to use "exercise" which conveys a different and less clear image. We use many other bad translation choices as well: "Helper" which abbreviates "Bapak's Helper" is interpreted incorrectly by the target market (and many members and helpers as well) as "member's helper". This conveys the wrong impression. "Brotherhood"- the word is associated with cults. "Probationer"- to be on sounds like one is entering the criminal justice system. "Applicant"- one applies and is judged worthy or unworthy. Better to use words that more accurately reflect the reality such as Training, Assistant, Association and Interested Person.
3. We make no attempt to clarify the Latihan's potential role in our target market's day to day lives. For example, if we look into the lives of great artists and musicians past and present and our own members, the description of them being a channel for God's music or God's vision to pass through often comes up. The training offered by the Latihan would therefore benefit aspiring artists and musicians. Our current marketing approach never suggests a link between the training Subud offers and the inspired creativity common in the arts. We should make clear these kinds of relationships so that the Latihan will appear particularly useful to those in our target market who seek inspiration in their work.
Another example: we were reminded again at the Congress that a man & women's inner state at the moment of conception effects the character of the child conceived. Couples in our target market planning families would find of interest the link between the training the Latihan provides and their wish for a child of good character. Our marketing should make that information available.
It is reasonable to assume that as in all other areas of marketing, for people to want what you have to offer, you must show them how it will be of value to them.
So why do so many who have been opened leave?
The Latihan can be viewed as a long term, gradual process. For many, it may be difficult to see change occurring. In some groups new members are pretty much left alone unless they ask for help. In some, and all too many cases, after what appears to the new member as a period of uneventful Latihans, the member loses interest, gets bored and drifts away. Many new and existing members do not see the Latihan as a training to improve the clarity of their receiving of God's guidance in order that the quality of their lives can improve.
To keep members attending Latihan, from the start, members should be clear that they are in a training program. With the helpers assistance they should begin immediately to be trained in receiving guidance. How do I receive a yes? A no? When something is correct? Not correct? Viewing the Latihan as a training program makes it all click. Fasting on Monday & Thursday makes sense and has a clear purpose – to improve one's receiving. Why is drug use a problem? It interferes with the training. Why is getting to Latihan three times a week important? Just like training at sports, it requires regular effort. And so on.
So, what's it all mean?
Some of you will agree with all or some of the above, some won't. Like I said, 15 people, 15 views. Change is difficult in Subud. For me the lesson of the Congress was that it's not what happens at the Congress that's important, not what resolutions are passed, or who is elected to what, but rather, what can make a difference in the growth of Subud is what I do or don't do when I get home, and each day thereafter.
I'm starting by writing this article.